Meet the Maker.
My name is Zoe and I am the hands behind Sozo Silver. I began my creative journey when I was 9 years old, selling my jewellery designs in my parents shop.  
After graduating from university with a degree in Travel and Tourism, I spent seven and a half years wandering the world creating a life that I loved.
I taught myself to hand stamp in 2016 whilst living and working in New Zealand. It was at this time that my love affair with silverware began. I would delve deep into the dusty corners of antique stores and second hand shops trawling for these sought after objects.
I married my love for vintage, secondhand and mindfulness. When I am not in the studio, you will find me trawling markets, car boots and thrift stores or wandering in nature and spending time with my loved ones.
Handmade with love.
I love to be able to put a smile on people's faces and spread light out into the world through my creations.
Every item is crafted by hand and made to order in my studio in South Devon.
Each piece is stamped individually, the old fashioned way. No laser printer, no machines, just with my own two hands, metal stamps a bench block and a hammer.
Due to the technique of hand stamping, spacing and alignment will vary, making every piece unique.
No words will ever be able to describe the freedom and warmth I feel being able to do the job that I love.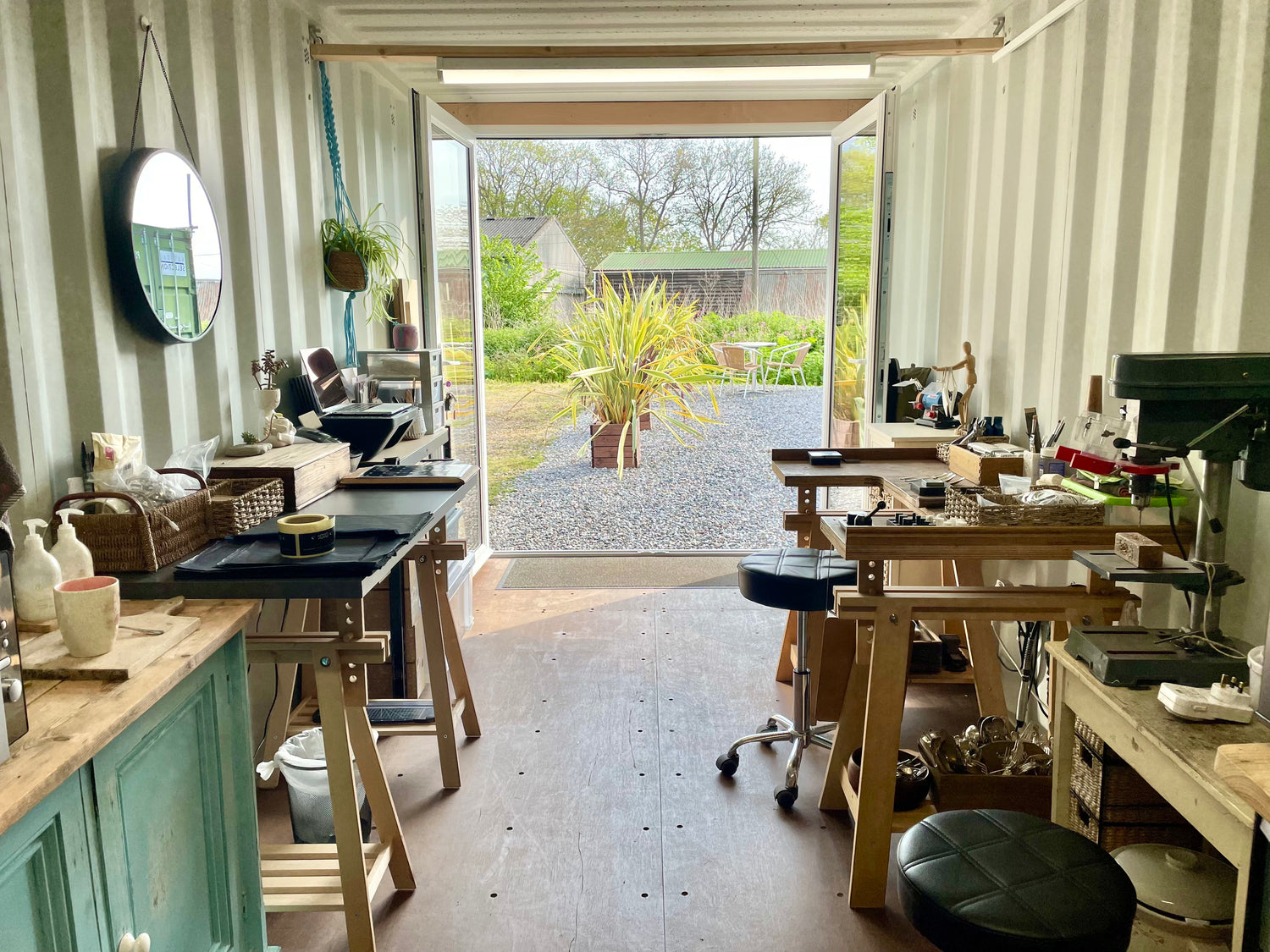 The Spooniverse.
Where the magic happens. On May 1st 2022 we moved into our new container studio in the heart of East Devon. Surrounded by other creatives, we couldn't think of a better place to be.
Shop All Collections