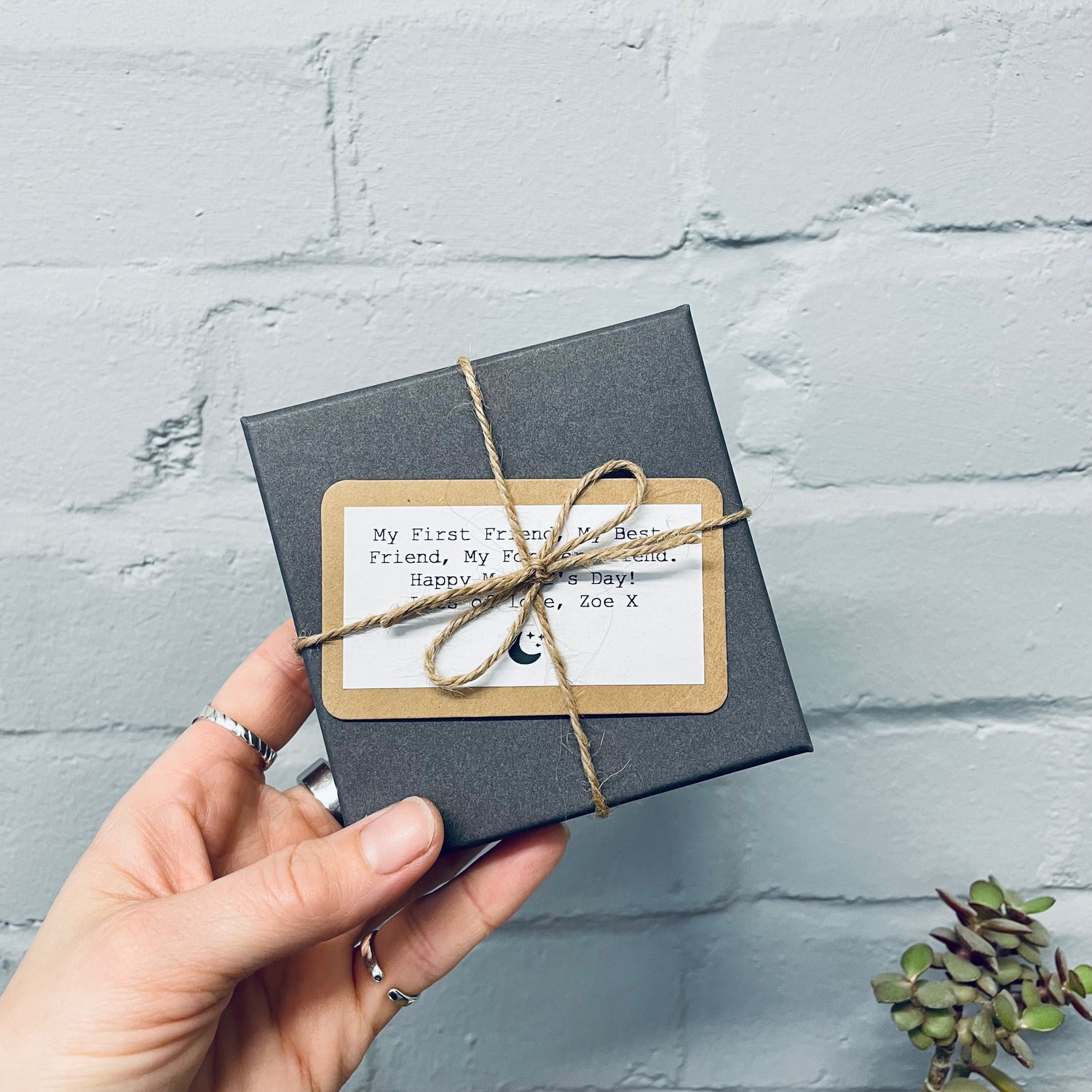 Sustainability.
At SOZO we believe that gifting should be thoughtful, personal and kind to the planet.
We offer a sustainable alternative to throwaway fashion; our products are designed to be treasured and kept forever. Each product is handcrafted with either unwanted pieces of vintage silverware or 100% recycled silver.
All items can be personalised with special words and dates to create unique and timeless keepsakes.  Personally we think SOZO is 'tea riffic' gifting for everyone.
SOZO fully adopts its responsibilities to the environment and goes beyond its legal and regulatory requirements. At the very ethical core of our business, is the desire to actively inspire others to think more about how their actions and behaviours impact our planet.
.
Working with ethical businesses
We carefully select the events that we trade at to ensure we are working with and alongside companies with sustainable, ethical and environmentally sound practices.
We have always made the conscious decision to favour events that are 100% vegan, since the values match our own, however we will trade at events that are not vegan. We believe that it is important to show all businesses the value and importance of reducing the impact on our planet.
Ethical Sourcing
We love our beautiful planet and are always looking for ways to ensure we are treating it, and the people who live here, kindly.
We have made lots of positive changes to ensure we tread lightly on Earth, but we know there is always more that can be done. Our goal is to run a net-zero carbon business that leaves no footprint. It won't happen overnight, but we are committed to making it happen.
Each product is handcrafted with either unwanted pieces of vintage silverware or 100% recycled silver. The silver is ethically sourced from a Fair trade refiner in the UK to ensure no new mining is involved.
We are committed to making forever pieces, rather than fleeting fashion pieces. We represent the opposite of throw away consumerism and hand make high quality, original pieces that become treasured keepsakes and modern-day heirlooms.
Packaging
Our packaging is minimalistic and we use materials which are either reusable or recyclable. We are continually reviewing the business to look for ways to be more eco-conscious.
Vegan
All products are cruelty free and no animal products are used in our creations.
Zero waste
We have a genuine passion to offer recycled products and a ZERO waste policy. Anything that can not be used is sent off to be recycled.
SHOP ALL